Milwaukee Woodworks

Hardwood Lumber and Figured Woods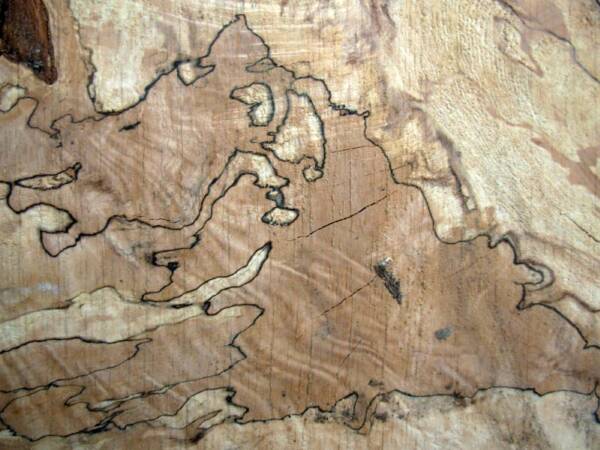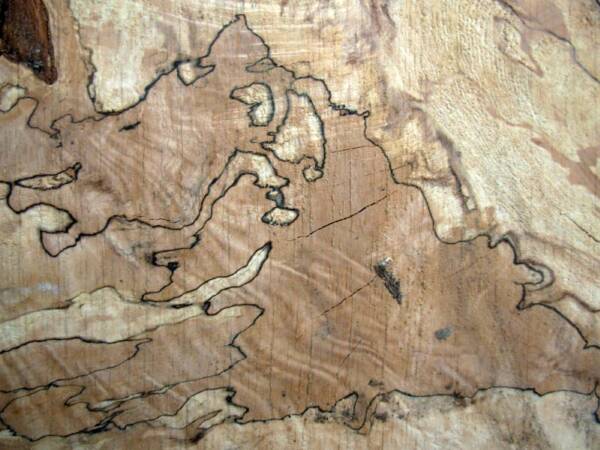 Buying cool wood is easy. Call or email now.

414-745-9656 or allen@milwaukeewoodworks.com

Urban Walnut Recovery

This tree was fun for a lot of reasons. I was able to meet some great people in my community who wanted the tree they were having removed to go to good use. As it turned out, the tree was a large Walnut and had some great features that promised to produce some very nice wood. My new friend Greg Hunter provided the saw and did a fantastic job of bringing this tree down.

When the tree was finally down and bucked into manageable lengths it was loaded up and made it's way to the mill. We were able to get two decent butt sections and two upper crotch sections from this tree. The most interesting piece to me was the funky crotch section pictured below. A lot of people wouldn't have bothered with it. I'm just too curious not to take a peek inside.

Sawing was the fun part. The very top crotch pieces yielded some very nice figured wood. There are 4 pieces bookmatched all air drying at the moment. 

The next crotch section was fantastic! It was funky and could have been cut many different ways. Actually, we thought it might not yield anything stable or useful. Greg Holub at Treecycle Hardwoods and I scratched our heads on this one and flipped a coin.

Heads we win. Tails we win. Piece after piece of stunningly beautiful Walnut crotch sets came off this section. One set has already been dried and made into furniture which is featured at the end. The rest are air drying and waiting for a home. Keep scrolling for close ups of the figure.




  Set 1






  Set 2






Set 3





  Set 1 Top








   Set 1 Bottom





Set 2 Top









Set 2 Bottom





Set 3 Top
The rest of the logs were very nice clear lumber. The smallest pieces are 12" wide and the largest are 22". All in all a very nice batch of wood from a tree that was going to be made into fire wood. Below is a picture of the nice clear lumber that came from the butt log and a sense for how much there is. The stacks have since been moved and are now air drying under cover with everything kept in log order. If you're wanting to build a nice piece of furniture with matched lumber this would definitely do the trick. Scroll down to see what has already been created with this great wood.





Clear Lumber





              All Kept in Log Order
When Dan O'Neal saw these pictures he couldn't wait to see it in person. As it happened, he had a special project in mind and decided he would dry the wood himself so he could get on with it. Not only did the drying go as planned the project showed off the figure of the wood more than we could have imagined. This matched set is Set 1 pictured above.