Milwaukee Woodworks

Hardwood Lumber and Figured Woods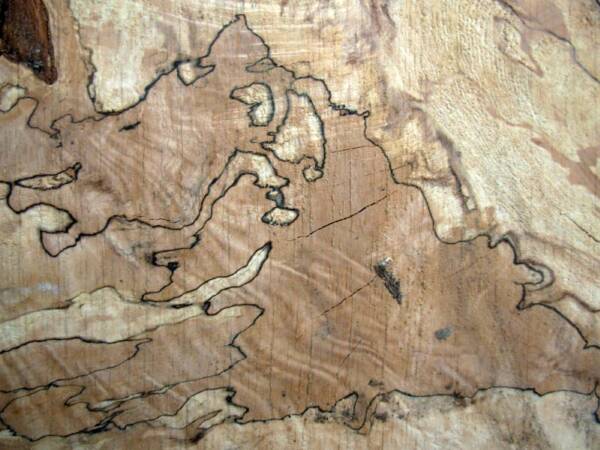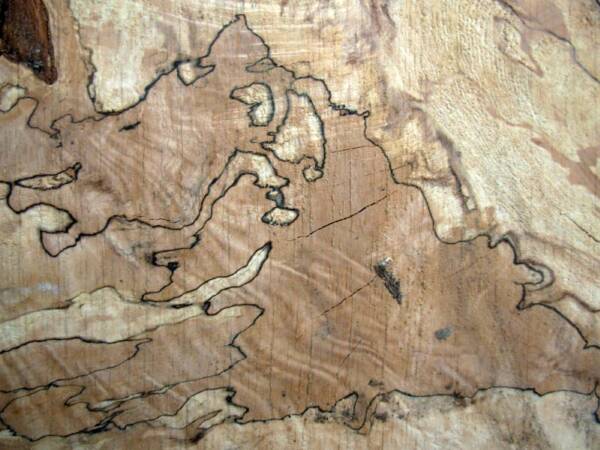 Buying cool wood is easy. Call or email now.

414-745-9656 or allen@milwaukeewoodworks.com

Backyard Drying For Fun

I've always been fascinated with the "small" way to do things. Not everyone has a lot of space or money and whenever I find interesting small scale ways to do things I generally give them a try.

Here's one I tried recently and had some success. Drying lumber in the rafters of your garage (or attic). I read about it before and thought I'd give it a go. It works much like a solar kiln in principle only you don't have to build the kiln if you already have a garage.

I had a great urban sourced log from a friend that had been sitting in the back of his place for a couple of years looking like it had some nice spalting going on.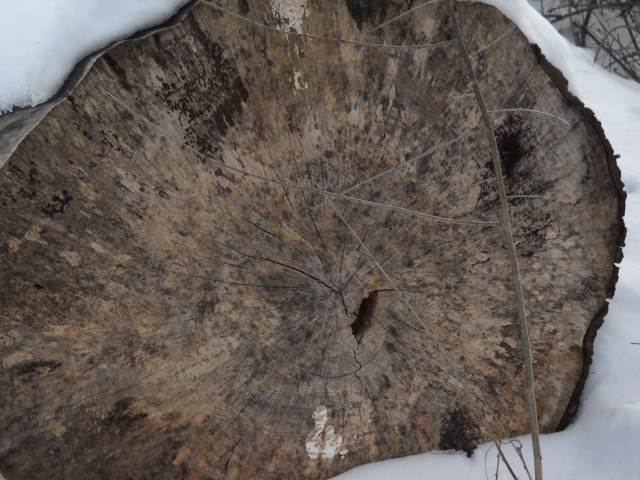 We made a nice little pile of 6/4 and 8/4 book matched sets and let it air dry for a year to get the moisture content down. After this photo I moved it to a covered area with plenty of air circulation.

Last month I decided to put it up in the rafters of my garage. It's just a standard 2 car garage. Nothing fancy. No fans. Just some heat and some time.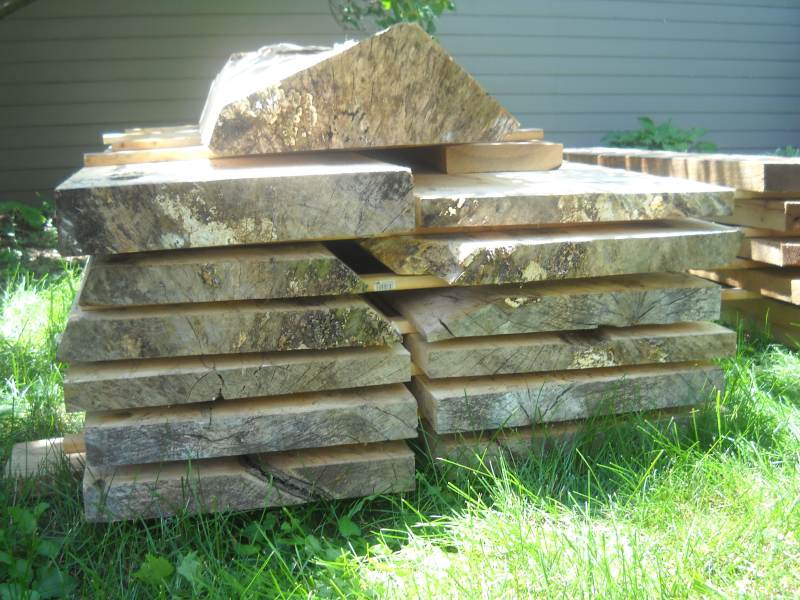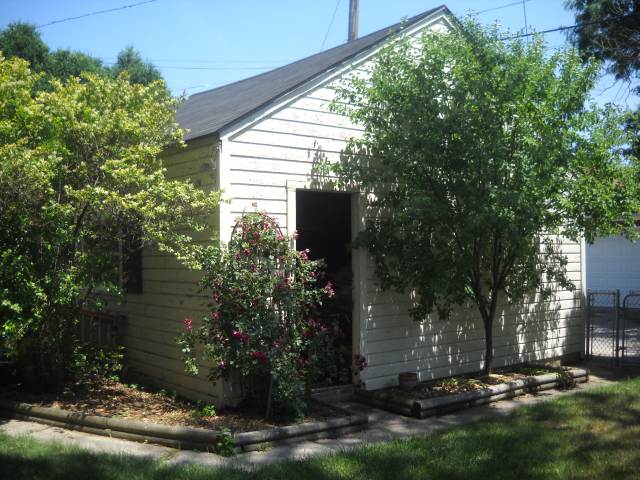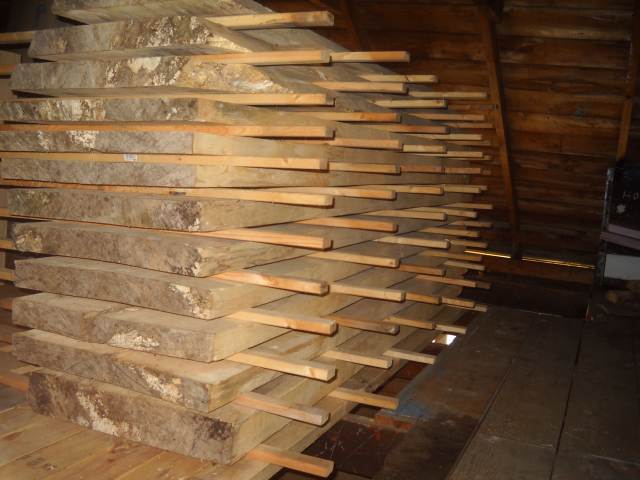 The one difficulty of this method is to get the lumber up there and to ensure your rafters can support the weight. I'm not an engineer and have no idea if what I have up here is actually safe but it didn't cave in so I figure I'm good for now. I think I'm going to reinforce it though if I try this again.

On an average day the temperature difference between the ground level and the rafters of the garage is about 20 degrees. On hot days the difference can be even higher. Today it was a 30 degree difference with a temp of 120 degrees and the RH was around 30%.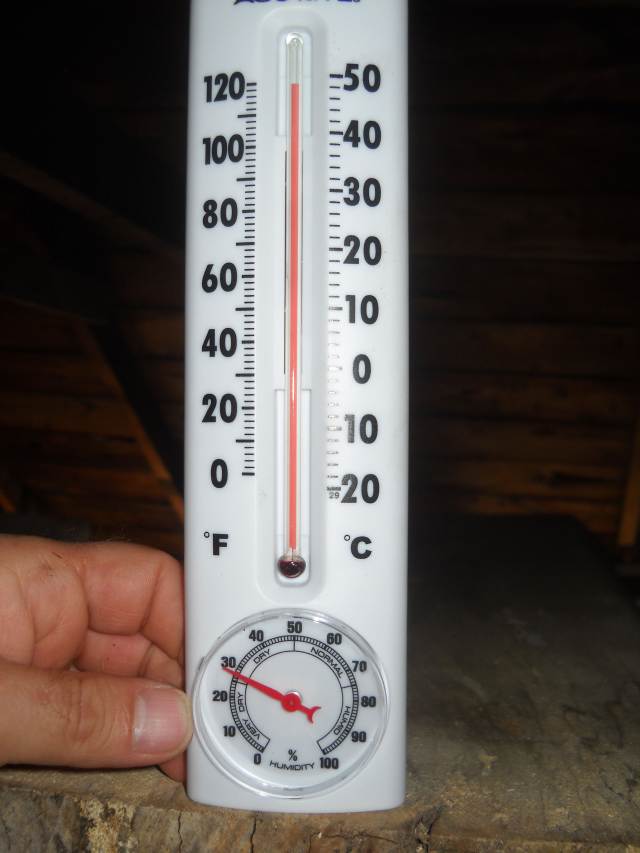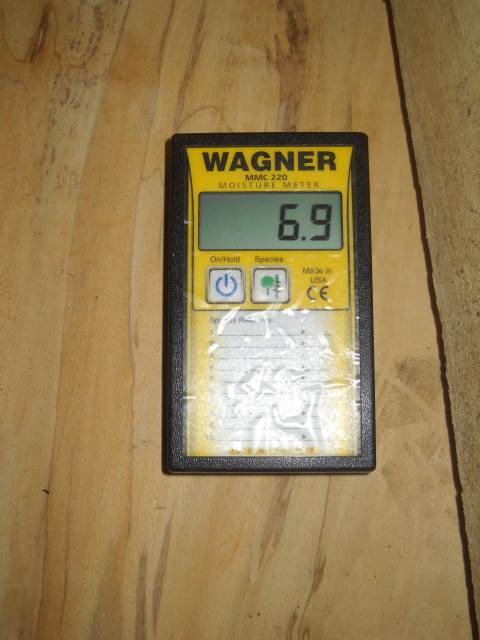 After about a month of drying in the rafters here's what I found today. 6.9%mc is dry enough for me.

The 8/4 boards in the middle of the stack were at 8% so I think if I leave it up here for another week or two even those will come down some more.

In the end I spent no additional money to dry this stock and just used mother nature. Low budget and small scale. I think I like it.

To check out the great bookmatched sets that came from this log
click here
to view this great lumber. 6/4, 8/4 and 12/4 Spalted Maple from 12" to 16" wide.